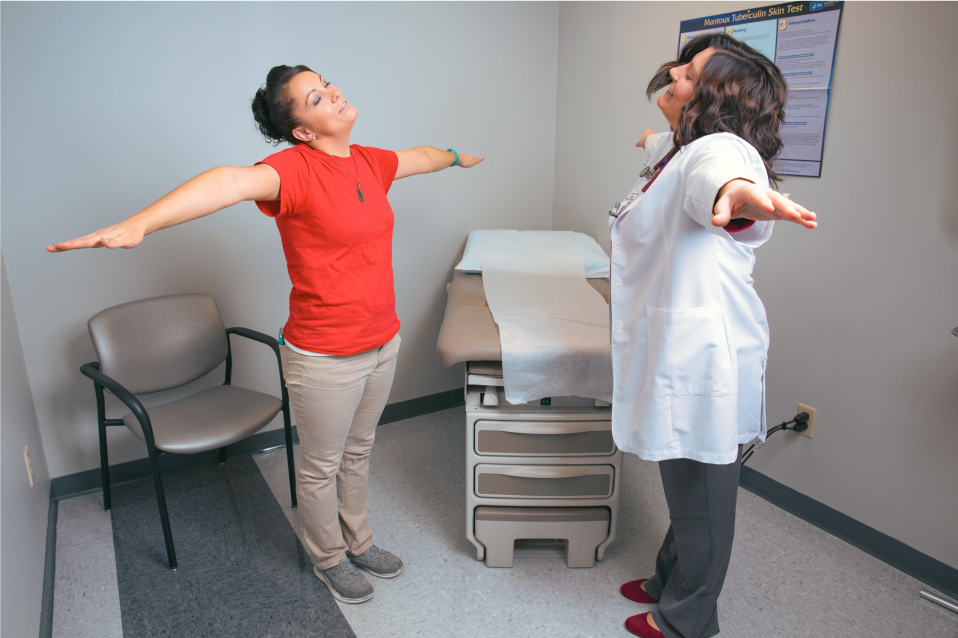 SIH Work Care providers help ensure that employers have an adequate response plan to care for injured employees while ensuring their safe and timely return to work. Our injury management program helps minimize costs to employers, while maximizing care for employees.
As part of our injury management program, we work closely with companies to understand their workers' comp employer obligations. We can provide resources to help employers obtain workers' compensation insurance quotes. We also coordinate all medical care and services and help monitor workplace DART rates (Days Away Restricted or Transferred) for injured employees.
Our Approach to Injury Management
Data has shown that workers who can return to work quicker through modified duties have lower incidence and recurring injury rates. Employees who stay connected to the workplace after an injury usually experience a quicker recovery process. That's why our focus is on helping injured employees transition back into the workplace as quickly and safely as possible. To do this, we help employers navigate:
Return-to-work monitoring - Our providers work closely with employers to inform them of employee restrictions and/or capabilities changes.
Transitional duty/light duty/return-to-work program - An employee may experience work restrictions during their recovery. Through modified duty, transitional work allows the employee to use the work environment and modified tasks as part of their rehabilitation following a work comp injury.
Workers' compensation injury evaluations - We examine the patient's medical history, occupational history and functional capabilities. This evaluation extends beyond diagnosis and treatment of the injury.
Benefits of Workplace Injury Management
Ensures workers compensation insurance meets company needs
Provides fair and consistent care for injured employees
Lower claims costs to the employer in the event of a work injury
Minimizes downtime and productivity losses
Promotes positive employer/employee relationships
Frequently Asked Questions (FAQs)
I was injured at work; what are my rights?
Legally, your employers should have workers' compensation insurance. This insurance should cover all injuries caused in whole, or in part in the workplace, including pre-existing conditions that are affected by the nature of your work. If you are injured while on duty, your employer's insurance should cover:
All medical and rehabilitative costs associated with the injury
Temporary disability benefits (a portion of your regular pay) if you cannot work during recovery
Permanent disability benefits in the event of the loss of use of a body part
Job retraining as part of your return-to-work
How long do you have to report an injury at work?
Generally, you have up to 45 days to report an injury to your employer. However, to maximize your employer's ability to provide injury management benefits through workers' comp, it's best to report an injury immediately. Your employer should supply you with a workplace accident form where you will document the nature and date of your injury and confirmation that the injury occurred while performing work-related duties for your employer.
What types of injuries are not covered?
Injuries not covered under your employer's compensation insurance include:
Self-inflicted injuries
Injuries sustained while an employee is committing a crime
Injuries sustained while an employee is not on the job
Injuries that occur while an employee is violating company policies
To learn more, please visit the Illinois Workers Compensation Commission website.
Request an Appointment
To schedule an appointment or learn more about our injury management services, contact SIH Work Care at 618-993-3817.