Substance Abuse Testing Services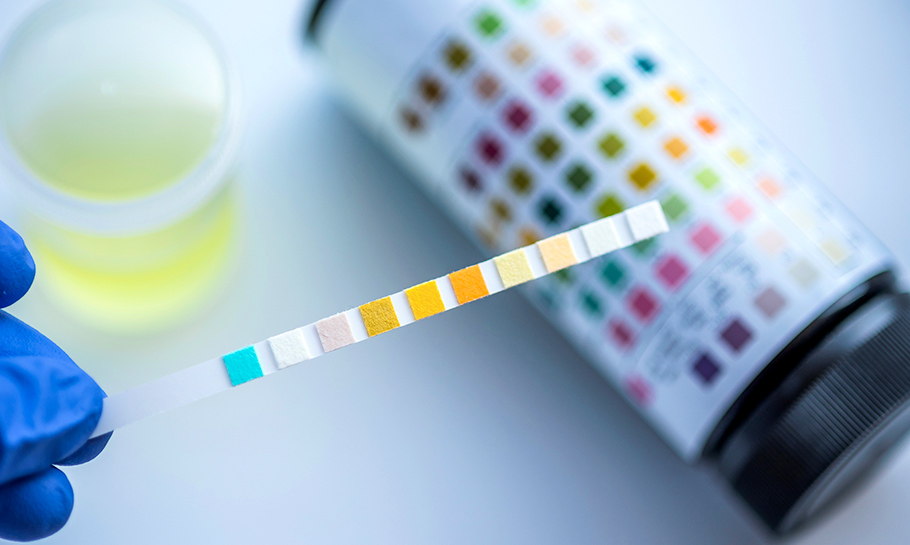 The state of Illinois does not have any restrictions on drug testing for employees. So, employers in both the public and private sector have the right to implement drug testing programs for their employees.
For accurate results, it is important to have all testing done through drug testing centers. SIH Work Care offers comprehensive drug screening that adheres to all federal drug testing guidelines.
Types of Drug Screening
SIH Work Care providers conduct drug screening using hair, saliva, or urine samples. Drug screening can be done at any point during an employment period. Factors including regulatory requirements, safety or employer discretion are all acceptable reasons to submit employees to regular drug screening. SIH offers a range of substance abuse testing services including:
Pre-employment drug screening – This test is conducted after a conditional offer of employment to screen applicants for illegal drug use.
Post-accident drug screening – This test is done following an accident in the workplace, to determine if the employee has drugs in their system during the time of the accident.
Reasonable suspicion testing – If an employee is showing observable signs or symptoms of potential drug use, the employer can request that a test be conducted.
Return to duty testing – Following an extended employee absence, an employer may require testing before the employee returns to work.
Random testing – Used as a deterrent for drug use, an employer can exercise the right to test any employee at any point during their employment.
Follow-up testing – This test is conducted as a follow up to a previously positive drug test.
The most common drugs we test for include:
THC (marijuana)
Opiates (heroin, opium, codeine, morphine)
Amphetamines
Phencyclidine (PCP)
Cocaine
Other drugs we test for include:
Barbiturates
Benzodiazepines
Methadone
Methamphetamine
Opioids (propoxyphene, oxycodone/oxymorphone, hydrocodone)
DOT Drug Testing
The Federal Motor Carrier Safety Administration (FMCSA) alongside the Department of Transportation (DOT), require all drivers be tested for substances under several circumstances including pre-employment, post-accident, return to work and random testing.
For more information on FMCSA drug testing regulations and the DOT drug and alcohol testing requirements, you can visit their websites.
What to Expect When Taking a Drug Test
For hair and saliva tests, no preparation is needed. An SIH Work Care provider will collect a sample and test it for any traces of substances. Hair and saliva tests are less common as they only test for a limited number of substances. Most employers opt for urine testing as it is the most comprehensive test type that screens for all substances listed above.
For all drug tests, you will need to provide your social insurance, driver's license number and a piece of photo ID at the time of the appointment.
Before the Test
For urine tests, you should let your employer know ahead of time if you are taking any prescription medications. These medications may affect your test results.
You should also avoid drinking too much of water before the test.
During the Test
An SIH provider will give you a plastic container with a tamper proof seal. You will take the container to the bathroom and fill it to the level indicted on the side of the vessel. You will then seal the container with the lid and return it to the SIH staff member for analysis.
Note: when you go to the bathroom, the toilet water may be blue, and the water supply may be switched off. These measures are taken to avoid tampering with the urine sample.
After the Test
There are no side effects and or need for follow up care after a urine test. Once your sample is collected, it is tested, and the results are submitted to your employer.
Frequently Asked Questions (FAQs)
Who pays for the testing?
Substance abuse tests are usually paid for by the employer or self-pay.
How does SIH ensure that testing is properly regulated?
We use a federal chain of custody form and send it to an MRO (Medical Review Officer).
How do you protect the confidentiality of the employee?
We have a system in place to ensure that employee test results remain confidential.
What do the test results mean?
A positive result indicates that drug residue which exceeds the acceptable amount, has been found in your system. It will also indicate the specific drugs detected.
A negative result indicates that no drug residue was found in your sample.
An inconclusive result indicates that the test cannot determine whether or not there were drugs in your system at the time of testing.
In most cases, employees have the right to get their samples analyzed by another certified lab to confirm the results.
What can cause a false positive on a drug test?
There are several environmental conditions, foods, supplements and medications that can affect your test results, including:
Weight loss pills
Mouthwash
Poppy seeds
Antidepressants
CBD oil
Antihistamines
Second-hand marijuana smoke
Anti-inflammatory medications (eg. Ibuprofen)
Sleep-aids
If you have ingested or been exposed to any of these (or other substances that you think may affect your results), you should let your employer and your SIH provider know prior to taking the test.
Request an Appointment
To schedule an appointment or learn more about our substance abuse testing services contact SIH Work Care at 618-993-3817.