Innovative Injured Worker Therapy Services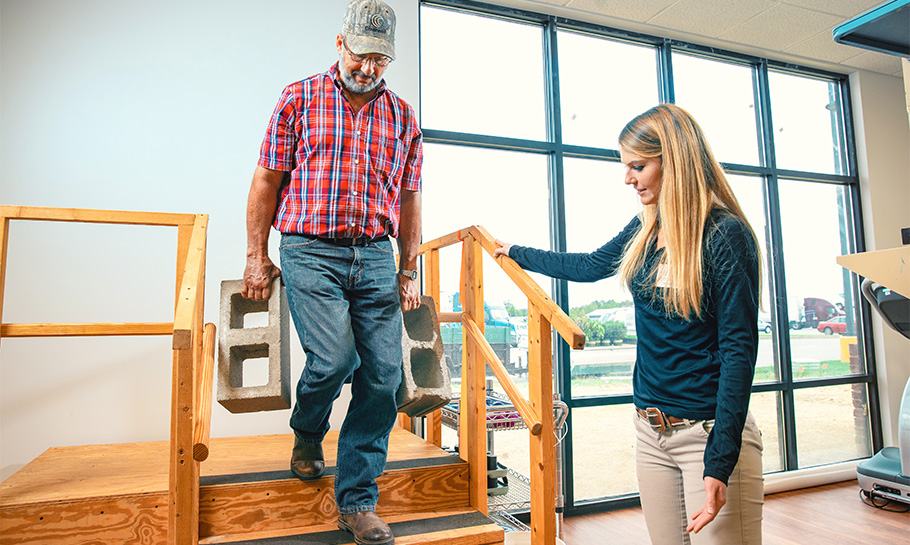 SIH Work Care has designated physical therapy, occupational therapy and speech therapy centers to care for patients enrolled in workers' compensation programs. Our providers input all functional progress notes throughout treatments using OccuPro and WorkSTEPS, the leading software programs in employment testing.
These records help employers, insurance companies and workers' compensation stay informed on an employee's physical progress following an injury, as well as their return-to-work status.
Occupational Therapy vs. Physical Therapy
The main difference between occupational therapy (OT) and physical therapy (PT) is that OT focuses on the ability to perform tasks or activities, while PT examines a patient's ability to simply move parts of their body. Both are relevant to the recovery process following work-related injuries.
Request an Appointment
To schedule an appointment or learn more about our innovative injured worker therapy programs, contact SIH Work Care at 618-993-3817.